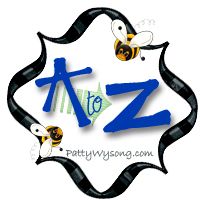 Battle at sea.
(This post is part of an A to Z blog hop, and this week's letter is "D")
Because my current work in progress is a historical novel that takes place in the NC Outer Banks in the 1790s, I've been researching pirates.
It's a fascinating study and has been great fun for me.
Captain Simon Danziger (aka Zymen Danseker) was a Dutchman who served for France as a privateer, but later sailed with the Barbary corsairs, sailing against France.
The Barbary pirates were Muslims based in the ports of Tunis, Tripoli, and Algiers that became known as the Barbary Coast, because of the Berber inhabitants. From the 1500s to the 1800s corsairs captured around 800,000 to over a million people as slaves.
Captain Danziger captured many Christian ships for Muslims corsairs and taught them seafaring skills, but never converted to Islam. The corsairs gave him the nickname of "Captain Devil."
Captain Danziger had a wife and children in France, but was unable to return home until he negotiated a pardon from French King Henry IV. He received that pardon only after capturing a Spanish galleon and presenting the prize to the king.
This made him an enemy of the leader of the corsairs, so much so that when he returned to Tunis in 1611 to negotiate the release of some captured French ships, the corsairs hanged him.
Another "D" word is "doubloons," which were gold coins minted by Spain that were originally called escudos, the booty Captain Danziger may have stolen or the currency in which he was paid.
Susan F. Craft, is the author of The Chamomile, an inspirational Revolutionary War romantic suspense set in Charleston, SC.