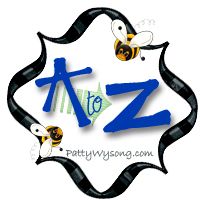 This post is a part of an A to Z blog hop. This week our letter is "E."
I'm still researching for the novel I'm writing set in the NC Outer Banks and along the Atlantic Coast in 1799.
I've got some more pirate stuff for you, and it's yucky.

caltrops looked like crow's feet
In the 1700s, pirates would sometimes toss caltrops onto the decks of the ships they wanted to capture. These diabolical little antipersonnel weapons remind me of current-day jacks from the game
Ball and Jacks
(well, sort of).
About an inch tall, they were fashioned out of iron or steel with four barbed-wire like points, constructed in such a way that, no matter how they landed, one point was always sticking up.
The reason behind this weapon?
Eighteenth century sailors went barefoot, mostly for comfort, but also because it made it easier to climb up into the sail rigging. So, if you stepped on a caltrop, it was mighty painful and would delay you from fighting back as pirates boarded your ship.